"Rude Oaf deer Head-nodes Reigned Ear" is the Anguish Languish version of "Rudolph the Red-nosed Reindeer" that I "translated" back in the early '90s when I did "
Hay Visage form Sane Ticklish
." I've added it to that Squidoo lens since there really wasn't enough to make it a lens of its own. I probably spent as much time writing it from memory as I did searching the web for a suitable picture of a reindeer with a red nose.
I added it yesterday when I probably should have been finishing up my new lens
Celtic Music: Brobdingnagian Bards
. But I did get that one published later on.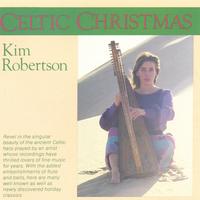 I also found some more CDs to add to
Celtic Music: Christmas
as a result of looking around CD Baby's site. Celtic harpist Kim Robertson has a couple. It was nice to find her CDs on CD Baby. I bought several of them way back before I moved to the Left Coast. I don't have her Christmas CDs, but I'll bet they're beautiful. I added the Brob Bards Christmas CD, and added some CD Baby links to a few others. If you click on Kim's CD cover, you can poke around CD Baby and see what Christmas music might be there. A fair number of artists in the Celtic and Folk genres have them.