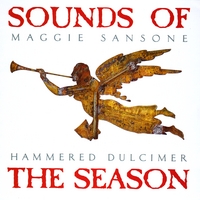 Late Friday night I was poking around on the website for Maggie's Music, which has some very nice Christmas CDs I've featured in my
Celtic Music: Christmas
lens. Maggie has links to
CD Baby
, an online seller of independent music. The links allow you to listen to samples of the music, and in many cases you can hear two-minute samples instead of the usual 30-second samples. It gives you a much better feel for the music, in my opinion. The only drawback is you can really get into listening and then the two minutes end. Overall, though, it's a great idea.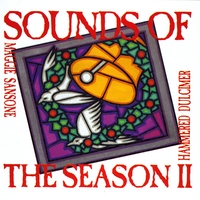 Earlier last week I'd discovered CD Baby is right in Portland, out near the airport, which made me even more interested, so I started reading about it, and through Wikipedia I was even able to listen to a couple of stories NPR had done. I'm not sure how (probably Google), but I found out they had an affiliate program, which really got me interested. It was late and my eyes were getting tired, so I decided to look into it Saturday morning.
In the morning, I found the link to the affiliate program again and signed up. I already knew they had at least a few artists of interest since all of the Maggie's Music folks seem to sell through CD Baby in addition to her website.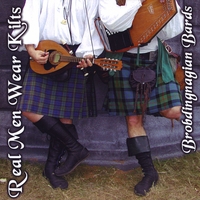 The Brobdingnagian Bards have about a dozen CDs on CD Baby, and I decided I'd create a new Squidoo lens for them. They're from Austin, TX and performed at Renaissance Faires, SF conventions and other venues starting in 1999. If you like Celtic, Ren, filk and humor, you'll probably find them interesting.
CD Baby makes it pretty easy to create links with HTML code which can be modified as I've done to get text to wrap around the cover images. The images are clickable, btw, so you can go to CD Baby, order some stuff, and I'll make a buck for every item you buy. The button at the beginning of this paragraph will take you to the Bards CD
Real Men Wear Kilts
. In the affiliate screen, all I have to do is enter an artist's name to get a list of everything they have, then add it to a screen that shows what the links will look like. They have three sizes of covers - I'm using the largest at 200 px. There are three sizes of buttons - I'm using the smallest at 100 px.
I started my first Squidoo lens without Amazon links,
Celtic Music: Brobdingnagian Bards
, although as I'm writing this, it isn't published yet. I want to have it done before Sunday's over. If you click on the link and get an "under construction" page, please check back later. It's mostly done.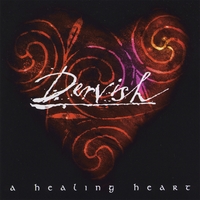 In addition to working on that lens, I also added some links to several other pages as I found I already have some lenses featuring artists with CDs available through CD Baby. That includes
Dervish
, the Irish trad group. CD Baby even sells one of Dervish's CDs,
A Healing Heart
, which Amazon doesn't have. So I added CD Baby links to the Dervish lens, by making a whole section of the lens using CD covers and buttons as links just to CD Baby, with the Amazon sections below.
I've got a good reason for giving the CD Baby links prominence: at a dollar per CD I would make 6.25% of the price of one selling for $16, which seems a typical price. That's more than I can make splitting commissions from Amazon with Squidoo. If a CD sells for $10, I still make a buck, so that's 10%. Even from my own website, I'm not going to get 10% from Amazon, and I'd have to see more items credited to my links on Amazon than I've been seeing to beat the 6.25% although that could happen in the future.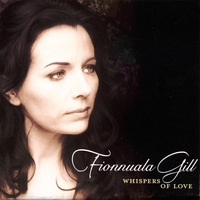 CD Baby is a very good deal for artists, who deal directly with the company. CD Baby keeps $4 from the sale of each CD, with money paid to affiliates coming out of the $4, not out of the artist's cut. So if an artist sets the price of a CD at $16, CD Baby sends them the other $12. The company does charge a $35 setup fee for each CD an artist wants to sell through them, but selling just three CDs at $16 can cover that. Once it's in the catalog, according to CD Baby, it can remain there as long as an artist wants it to regardless of how few might be sold. Also, it's not just a place that sells physical CDs. Most of the catalog is available in MP3 format for downloading. In putting together the Bards site, I only found one that wasn't offered for download,
Real Men Wear Kilts
.
CD Baby isn't exclusive. Artists can sell on their own sites, Amazon, etc. Fionnuala Gill, for instance, sells her
Whispers of Love
CD on her own website as well as through iTunes, Amazon.com and Amazon.co.uk.
CD Baby's affiliate program does work like Amazon's in one way: if you click through one of my links, anything you buy counts toward my commission. It doesn't even matter if you change your mind and don't buy the item you clicked on; if you buy anything, it counts. So even if the links I've got in this post aren't for items that you might buy but you want to look around, go ahead and click anyway. My links happen to be for Celtic artists, but Celtic music is only a small part of what CD Baby offers. The company is one of the largest, if not
the
largest seller of independent music.
So go ahead. Click on the link and
. Any CD. Look around and you're sure to find something intriguing. Oh, and keep me in mind for future trips to CD Baby. Find one of my links on this blog (the Blogspot one for anyone reading from Delphi) and use it to go to CD Baby. If it's been more than 12 hours since your last visit through one of my links and you go back, I won't get a commission. It's the same with Amazon, although there it's 24 hours.
Thanks!