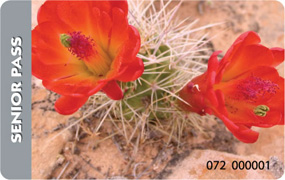 Now that I don't have a car to drive any more, the only way I can get to places like Mount St. Helens is to either rent a car or go with someone who drives. A Senior Pass will admit me and three adults to Mount St. Helens, for instance. Without a pass, it's $8 per person to visit Johnston Ridge Observatory, the best place to view the mountain, the crater and the damage done back in 1980.
So if anyone wants to visit Mt. St. Helens and save some money, contact me. Facebook might be the best way to get in touch, especially if you already know my name there - Rick Wales. I haven't been since the 30th anniversary back in May 2010. I live near a MAX stop on the East side, so I could hop on to meet someone at a convenient point.
I know a fair amount about the mountain, having been interested in it even before I moved to the Portland area in 2000. I visited almost annually, sometimes several times a year, at both Johnston Ridge and Windy Ridge. Those two locations aren't all that far apart if you're a crow, but humans have to drive for several hours to get from one site to the other. Active hikers could probably cover the distance overland in the time it would take to drive.
Here's my Squidoo lens about
Mount St. Helens
. It features many of the sites to stop off along the way either going to or coming back from Johnston Ridge. Going straight from my place to Johnston Ridge is about 100 miles and two hours driving time.
The Mount St. Helens Institute contacted me in late 2010 about one of the photos on the Squidoo lens. They asked if they could use it for a sign that's located across the plaza from the Johnston Ridge Observatory. I checked around in my photos and came up with a better one, shown here. Since I didn't get up there last year, I haven't seen it on the sign yet.
Longer trips that are doable in a day are to Mount Rainier, where there's a $15 per car entrance fee that would be waived using my Senior Pass, or Crater Lake, where there's a $10 per car fee.